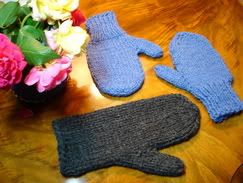 Too busy to knit? Almost, but I have managed to work a little on some mittens. Hope to get several pairs completed for a charity project. More on that later. I also found some time to felt the clog. I thought about waiting until I could get more yarn to make the mate, but the suspense was killing me. It turned out well. A little wide but I think it will work.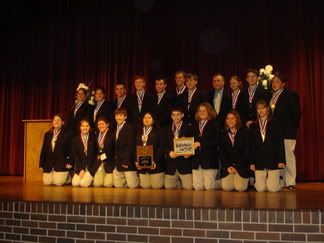 What's been keeping me busy? One act play competitions. My son is in his high school play. They are performing Macbeth (he is Macbeth) and must keep the performance to 40 minutes. What a challenge. They've done a beautiful job and have advanced twice. Now they will compete at the region level. Way to go Needville! At each level there are six plays. One judge watches them all and advances two. I watch them all too. It's a long day starting at 1:00 p.m. It takes some time for the plays, awards, critiques and then the long drive home. Each time it's been about 1:30 a.m. before my head hit the pillow. I don't do well on that amount of sleep, but I wouldn't miss it. (Robyn, wish I could have been in two places at once. Dad said you did a great job. I will treasure your story forever.)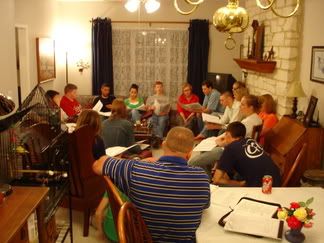 Last night the church youth group had their monthly devo at our house. About 25 people crowded into our small living room. Beautiful singing, good fellowship and homemade chili. It was a good time. Tonight I'm hosting our bunco group. The way we do it, the hostess provides a meal and the prizes. So, twelve for supper tonight! I'm serving salads and strawberry short cakes. The good thing about hosting two events back-to-back means I only have to clean the house once. Just wish I was operating on more sleep.