They may not be the tallest or the most spectacular, but the dunes at Matagorda Beach are my favorite.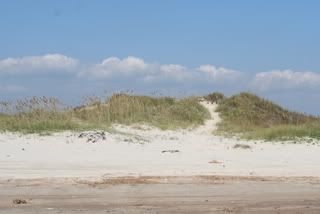 I like them best for what you don't see in the picture--no man-made development. On the first mile of the beach there are a few homes, but no high rise hotels or condos. The rest of the 20+ miles is undeveloped.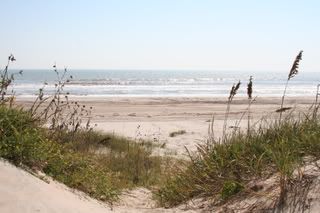 On one side of the dunes is the beach and the Gulf of Mexico.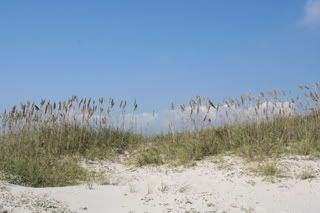 Behind the sand and sea oats is marsh and coastal pasture for cattle.
It's not uncommon to see cows grazing on the dunes.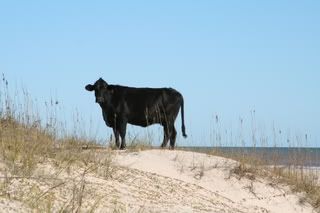 (Photo by John)
I don't know if it will always be like this, but I hope so.