I'm joining
Margene
and others in SpinKnit.
Everyone is invited. No special sign-ups. All you do is spin some yarn in February and then knit it in March.
I decided to spin a blend of Columbia/Dorset that I've had for a while. It's combed top which I have found to be a little more challenging to spin in the past. Usually I have a harder time drafting it evenly and I have to be extra careful not to put too much twist in it.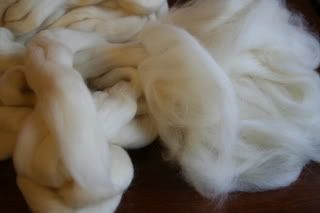 Straight Out of the Package (left) and Pre-drafted (right)
I didn't have too many problems this time though. And since I was shooting for a bulky weight two-ply to match some other handspun in my stash, the spinning went quickly, as will the knitting.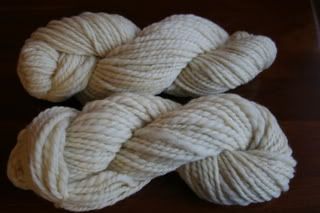 Two-ply Bulky
I plan to use this yarn and two others to knit a pillow. No need to spin a fine yarn for something like that.