I enjoy clouds. Not the kind that block out the sunlight and make the day gray, but the ones that decorate a blue sky on a sunny day.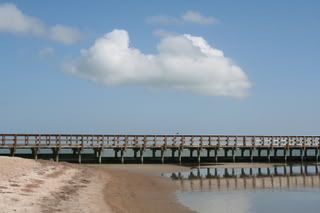 Fair Weather Cumulus
Rockport, Texas
Clouds are our mountains here in the flatlands. When they are low on the horizon, I imagine a snow covered mountain range in the distance.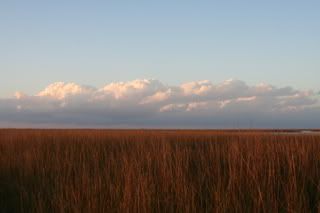 Marsh Mountains
Matagorda, Texas
Clouds at sunset are pure drama.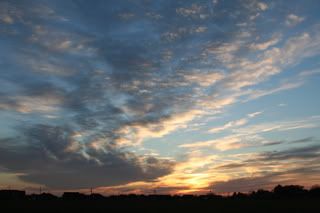 Backyard Beauty
Needville, Texas
A few minutes later...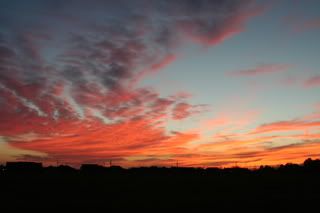 1 Thessalonians 4:16-18
For the Lord Himself will descend from heaven with a shout, with the voice of an archangel, and with the trumpet of God. And the dead in Christ will rise first. Then we who are alive and remain shall be caught up together with them in the clouds to meet the Lord in the air. And thus we shall always be with the Lord. Therefore comfort one another with these words.