Saturday was a washout weather-wise (threatening storms and tornado watches), so we stayed home for a change. I spent most of the day with a pair of knitting needles in my hand. The result: my scarf grew several inches and the second sock of a pair I haven't even blogged about yet is well underway.
Sunday was the complete of opposite of Saturday. It was a glorious day of sunshine and mild temperatures. So after church, I packed up my knitting, John grabbed his fishing gear and we headed out for our favorite place--Matagorda Beach.
See how much the scarf has grown from last week?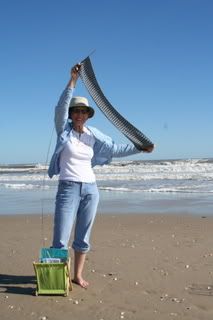 This is my mindless knitting project. It's super simple: K3, P3 one row, then knit the purls and purl the knits on the other row. It's the alternating colors that give this stitch pattern interest.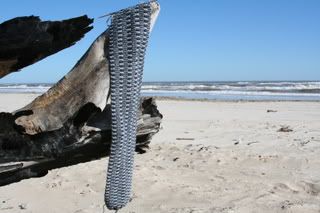 Classic Elite Inca Alpaca
Blue and Gray
And the socks I'm working on?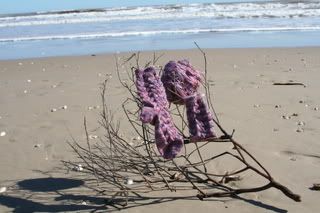 The ever popular
Monkeys
.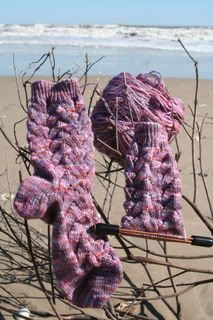 Pagewood Farm Hand Dyed Sock Yarn
Butterfly
I'll have more to say about these when they're finished, which should be soon.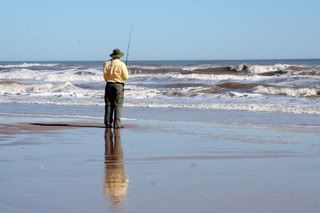 John didn't catch any fish, but he had fun trying.