John grew up in Alburg Springs, Vermont. Look on a map and you will see that this town is in the northwest corner of Vermont, only about a mile from Canada and right on Lake Champlain. John's brother Mark still lives here and we stopped in for a visit. We enjoyed a nice lunch that Sue had prepared and then decided to get outside and enjoy the beautiful weather.
Of course, we had to stop by the lake.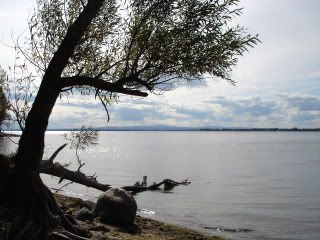 We also took a hike around Mud Creek.
Later we drove to North Hero for supper. We were joined by another of John's brothers, Bruce and his wife, JoAnne. They are in the process of moving to North Hero and will soon be the new owners of
Holiday Harbor Motel
.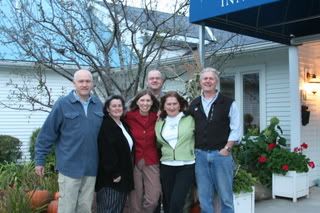 Mark and Sue, John and Tracy, Bruce and JoAnne
It's not often that we are able to get together like this. Sure was fun!
To be continued...