No time to sleep. The trip begins today. Up at 4:30 and out of the house by 5:30. Sunrise as viewed through a window at Houston Hobby Airport.
Non-stop to Philadephia. John sleeps and I knit on my sock. The city from above.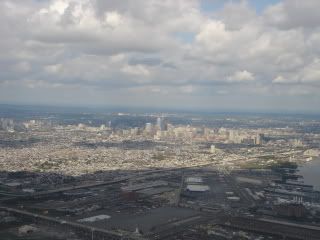 On to our destination, Atlantic City. The company meeting is at Bally's, so that is where we're staying. We have a nice room with a fabulous view of the ocean.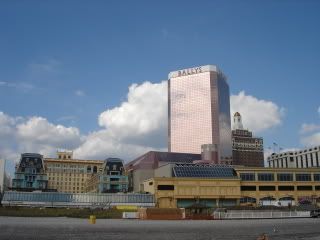 Most everyone comes here for the casinos, but I'm not a bit interested in that. The weather is perfect for walks along the shore though very few people are taking advantage of the beauty that's just beyond the boardwalk.
John wishes he had packed his salt water fishing gear.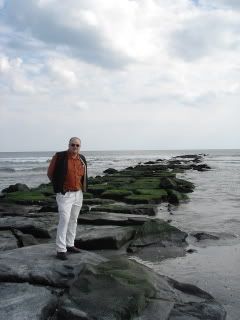 I'm wishing I had thought to bring the sock I'm knitting for a update photo.
We have fun taking pictures instead. This is one of John's.
And here are a couple of mine.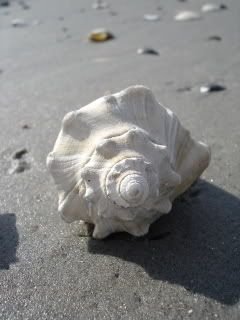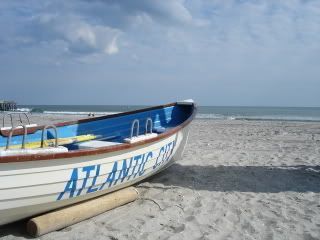 To be continued...