Today while John was in meetings, I explored the Atlantic City Boardwalk.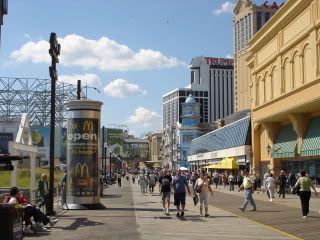 The weather was beautiful. Warm enough for short sleeves, but not hot. Stopped in a few tourist traps, but didn't buy anything. I'm not sure how long the boardwalk is. Several miles, I guess. If you get tired of walking you can always hire a cart.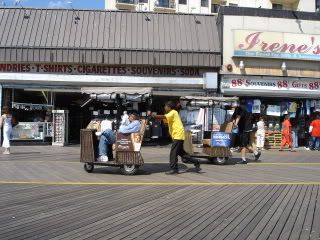 No cart for me. I walked the whole time so I could justify a sweet treat. This place serves the best non-fat frozen yogurt ever!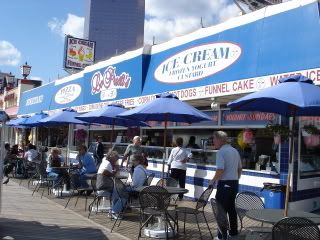 The beach is still my favorite part of Atlantic City. There were more people out enjoying the surf and sand today than yesterday, but this time of year I think the gulls outnumber the people.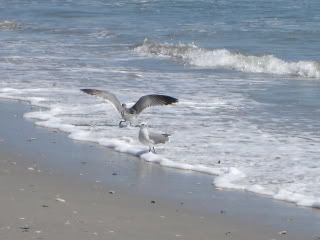 John is finished with his part of the meetings here, so tomorrow we head north to central New Jersey to tour some company facilities. Did I ever mention I used to live in New Jersey?
To be continued...