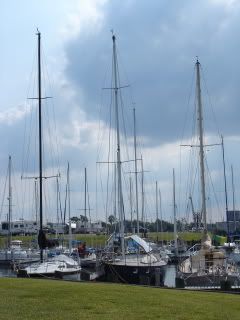 What's the use of having a travel trailer if you don't use it, right? So before we put it back in storage, we took it to
Palacios, Texas
for the Labor Day weekend. Palacios is known as "The City By The Sea". It's true it's on the water, but calling it a city may be a stretch. It's a quiet little town, even when it's loaded with visitors like it was this weekend.
I did a little exploring on Saturday. Visited the museum exhibit about
The La Salle Odyssey
. I was hoping to learn more about the history of the town, but the full museum has been closed for years. Apparently the roof was damaged during a hurricane and it's taken a long time to raise money for repairs. It will re-open in two years. However, there are several painted murals on buildings throughout town that depict the history and culture of the area.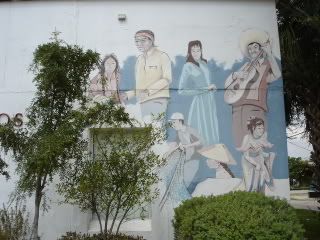 The real attraction in Palacios is the bay. There's a great walkway along the bayshore and several public piers for fishing.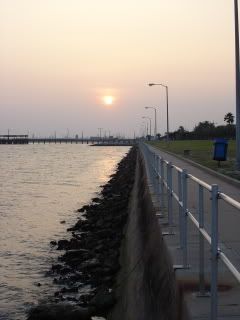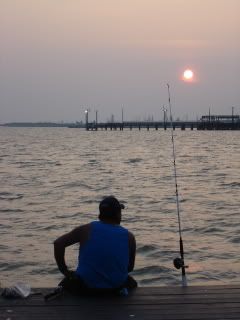 John relaxed by fishing to his heart's content. I relaxed by knitting, of course.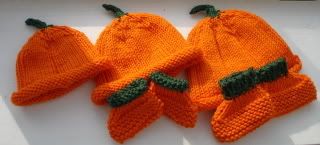 This is just the beginning of pumpkin hats and booties for
The Preemie Project
. Patterns
here
and
here
.