I did more exploring than yarning today. I walked out of Aunt Jean's Handiworks with only one skein of Trekking XXL. This shop sells supplies for weaving, spinning and knitting. The spinning wheels caught my eye, but the only problem was they were up on a really high shelf. Couldn't get to them. On second thought, that's probably a good thing.
Clinton, New Jersey is a beautful town. It's best known landmark is the Red Mill.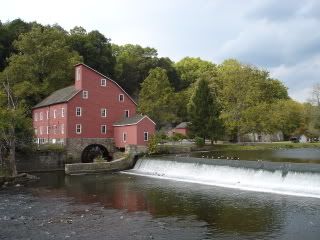 Built in 1810, it originally operated as a woolen mill. It has also processed grains, plaster, talc and graphite. Today it is a museum. There's quite a history behind this mill and it was fun to tour the exhibits.
There were many geese on the river today. They kept me entertained and gave my camera a workout. I took lots of pictures, but won't overdo it here.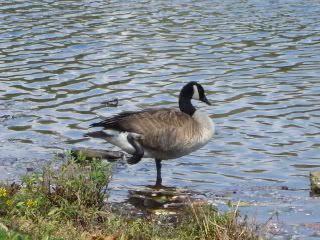 After John returned from work, we drove to Ken Lockwood Gorge so he could indulge in a little fly fishing.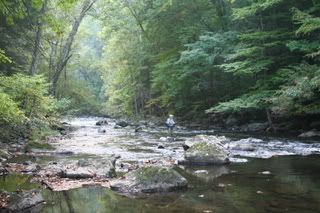 Occasionally a slight breeze would blow and leaves would flutter to the ground. A sure sign of Autumn.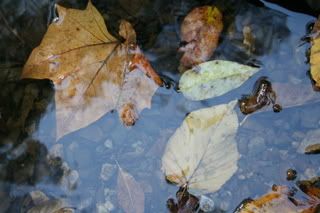 This next picture is especially for
Mark
and
Paul
.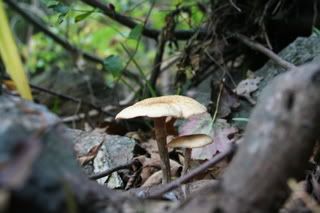 There is rain predicted for tonight and cooler weather ahead for the weekend. Driving north in the morning.
To be continued...