I'm all signed up. How about you?
Trek Along With Me
is the first non-charity knit-along I've joined. The idea of knitting socks (from Trekking XXL) and then taking pictures of them on hiking trails really appeals to me. I love to hike and I've been fortunate to visit several beautiful places in the last couple of years. Some of my favorite hikes have been at Yellowstone National Park, Big Bend National Park, Palo Duro Canyon, Garden of the Gods, Rocky Mountain National Park and Mirror Lake. We visited the Grand Canyon too, though what we did was really more of a walk than a hike, but that counts too.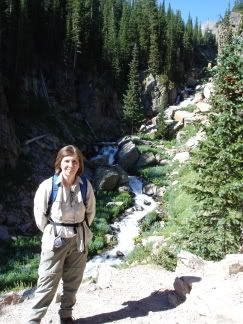 Last Summer at RMNP
I was told I could start knitting anytime, so I cast on a pair of socks yesterday. I'm using color #133. I won this yarn from
Margene
in her birthday contest. It's the first time I've used Trekking and I'm liking it so far. I'm hoping these socks will make their debut next month when I tag along with John on a business trip to Salt Lake City. I'm sure we can squeeze in a trail or two, especially if it leads to a trout stream or lake.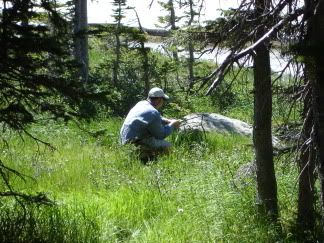 The Stealthy Fisherman (RMNP)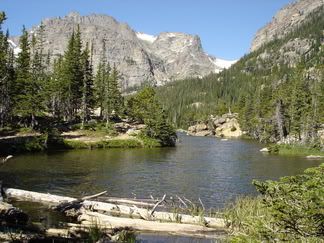 Reward at the End of the Trail (RMNP)
Of course, I'd like to hit the trail with the socks on my feet instead of on the needles, so I better get knitting.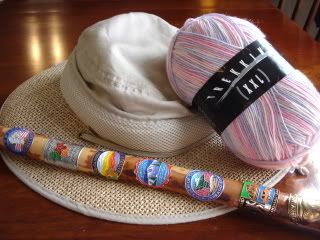 Trekking #133