This past weekend I tagged along with my husband on a business/fishing trip. We arrived in Salt Lake City on Friday to be greeted by rain, thunder and lightning. Not good for fishing or trekking, but we headed for the Heber Valley anyway hoping for a break in the weather.
Though the sky was stormy...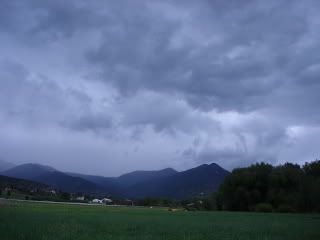 And the trail was wet...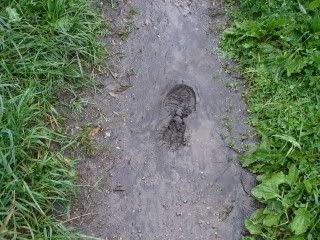 And the water was too swift for the fish to bite...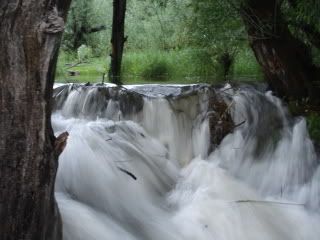 We still enjoyed the beautiful scenery...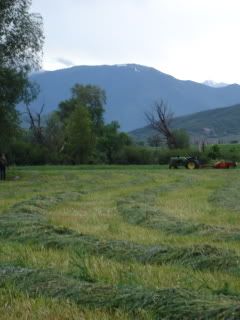 And the Trekking socks? They made the hike just fine.
Retro Rib Socks designed by Evelyn A. Clark
Interweave Knits, Winter 2004
Trekking XXL #133