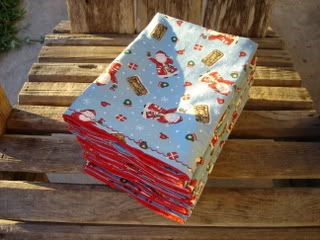 I always try to include some sewn blankets with my knitted donations for
The Preemie Project
. I spent most of the day cutting and sewing ten small (20"x20") blankets for the December babies.
These blankets are simple to make:
Cut two pieces of fabric one inch larger than you want the finished blanket to be. Sew together, right sides facing, leaving an opening large enough to turn the blanket right side out. Finish with some top stitching. I used a decorative scallop satin stitch.