I'm talking about Hwy 45 N out of Houston. I didn't expect we'd be heading out of town again so soon, but an opportunity to visit our daughter and her husband arose and we ended up in Fort Worth this weekend.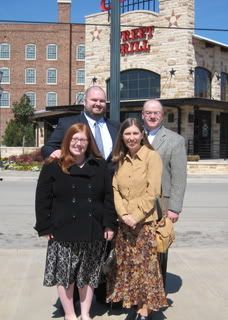 Car knitting was
preemie hats
. I finished five on this trip. Add these to the others for a total of ten preemie hats for
Hannah's Knitsters
.
Preemie hats this size are quick to knit. There are only 48 stitches. Just knit in the round for four inches and then work the decreases. Knit an i-cord or add a pom-pom and you're done.
While we were in Fort Worth, Robyn and James treated us to dinner at
Edelweiss
.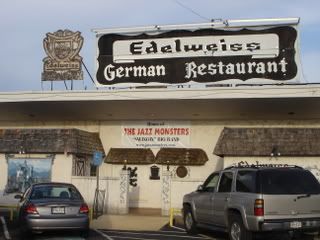 It was an experience like none other. Good food and live accordion music in a welcoming family atmosphere.
How many restaurants do you know of where the chicken dance is the highlight of the evening?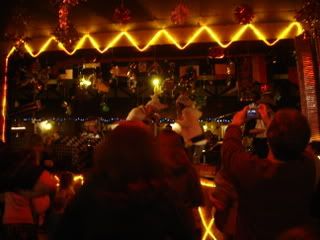 And how many places provide cards like this one at every table?
It is an unique place and we certainly had fun.