Just returned from Salt Lake City. And though our reason for going there was to attend a funeral, we still found time to enjoy the beauty of Utah. Drove to Silver Lake Tuesday evening to escape the heat of the Valley.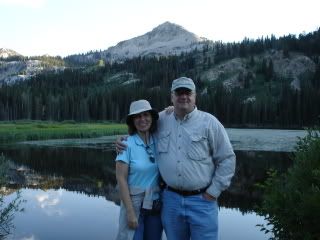 The temperature was about 20 degrees cooler here. It was just what we needed. The air was refreshing and smelled like fir trees. It's a smell that reminds me of Christmas.
There were many people here this time of day. Lots of families hiking the easy trail around the lake or fishing. John didn't bring his fishing tackle on this trip and I know it was torture for him to see the fish literally jumping out of the water to catch a bug for dinner.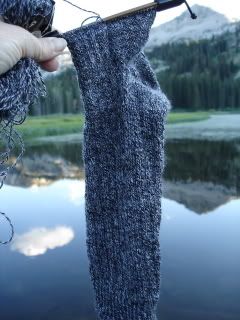 The Trekking sock is coming along nicely. I only hope I'll have enough yarn to finish it. It's hard to tell right now.
On Wednesday evening we drove through Emigration Canyon and enjoyed the beautiful sights there.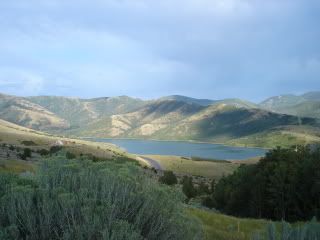 Yarn shops were visited on this trip too, but I'll save that for later.