Corn is king in Iowa. I never saw so much corn before! Almost every field is planted in corn. And almost every bit of land is farmed. The corn is tall and green this time of year and is really a pretty sight.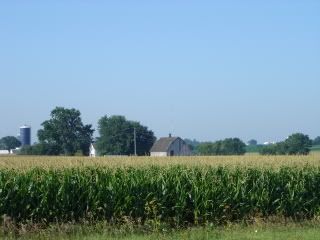 I was told that pigs outnumber people in Iowa, but I didn't see any. I did see a herd of buffalo.
And a flock of sheep.
But mostly, I saw corn.
Told you it was tall.