Common Wild Sunflower
The strip of yard on the back side of our privacy fence doesn't get mowed very often. The grass has grown tall and the wild sunflowers are thriving there.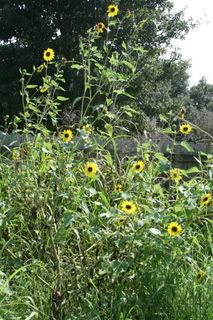 The plants grow taller than the fence and I enjoy seeing the blossoms that peek over the top.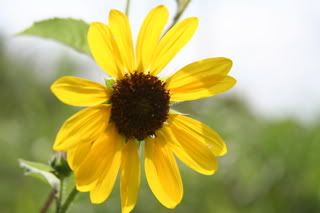 Some believe cutting a sunflower at sunset while at the same time making a wish ensures that this wish will come true the next day. Click
here
and
here
for more sunflower folklore.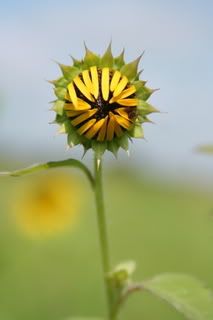 Keep your face to the sunshine and you cannot see the shadow. It's what sunflowers do. -Helen Keller