Ladies, when your husband calls from work and asks you if you want to go to the beach, the answer is always yes. Stop what you're doing, gather up a few things and be ready to go when he gets home.
Bring some shade.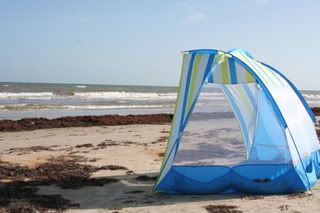 And don't forget the knitting. You'll need something to do while he fishes.
Search for the perfect shell.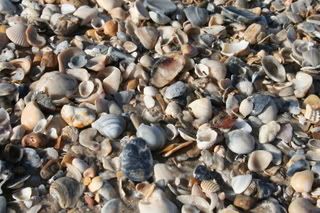 Enjoy the scenery.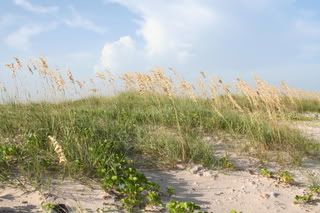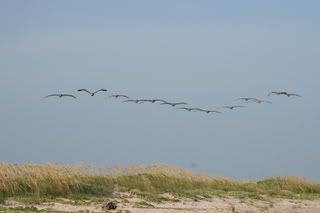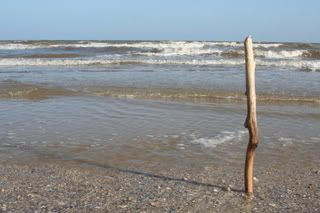 Make friends with the beach creatures.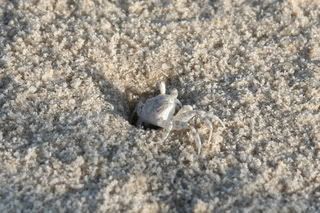 You never know when one of them will want to help you knit.
Stay until the sun sinks behind the dunes.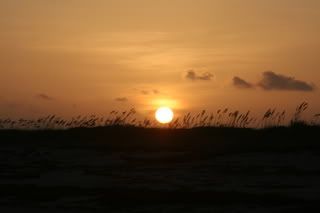 Then thank God for a husband that keeps life fun.