Camping in a trailer travel is the simple life. Simplicity is forced on you, because there isn't that much room to bring a whole lot of stuff. All the work that is associated with the upkeep of a home is tremendously reduced, which sets you free to enjoy other things, like knitting.
Simple Crew Socks worked on 64 stitches
Yarn: On Line Supersocke Cotton
Color: Beach - Color 945
Needles: US 1 DPNs
And when I'm not knitting, I'm usually outside enjoying nature. We like to put out seed for the song birds and a feeder for the hummers.
Nature hikes are fun too. There is always something to discover.
A heron on
Arcadia Lake
in Edmond, Oklahoma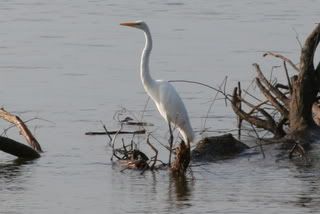 A stand of trees along the lake shore.
A feather in the grass.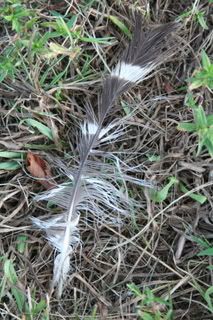 A rock canyon at
Mineral Wells State Park
, Mineral Wells, Texas.
A pecan tree limb twisting in search of the sun.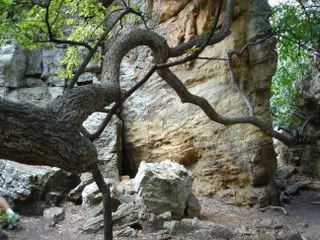 Then when I've had my fill of the outdoors, it's back to knitting.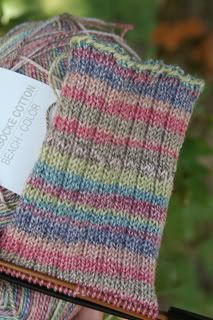 Online Supersocke Cotton, Beach - Color 948
Oh, how I love the simple life!