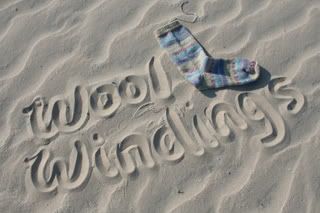 The weather was so beautiful this last weekend of summer that we had to get out and enjoy it. John and I spent Friday afternoon at Matagorda Beach. It's about an hour from our house and offers something for both of us.
For John, it's fishing...of course, you knew that.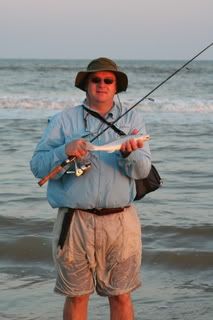 For me, it's a chance to find a treasure from the gulf, take pictures, knit or just enjoy the scenery.
The first sock of the pair I started last week is finished.
It's made from Online Supersocke Cotton (Beach Color 946). I've found that this yarn is "just right" for our climate and it holds up well to machine washing and machine drying. The first pair I made from it a year ago still looks like new even though it's been worn more than any other pair I own.
We stayed at the beach until dark. On the drive home we talked about what we would do on Saturday.
Not surprisingly, we ended up back at Matagorda. This time I brought along the second sock of the pair.
Summer has ended on a good note. Welcome fall.