I can't stop knitting miniatures.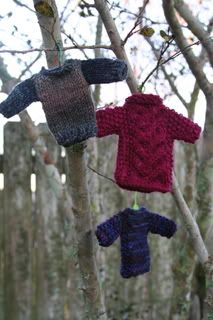 Minutia Sweater Ornaments
5, 6, 11
Check it out. There are 12 different sweaters to knit.
Make sure you have plenty of ink and paper in the printer. It's a 14-pager.
Cables and Seed Stitch
Stockinette from Handspun
Garter Stitch
Completely frivolous knitting, but it sure is fun!