It pays to read all the directions before you start on something new. After testing out the drop spindle yesterday with less than stellar results, I started wondering, "What went wrong here?" So, I took my how-to book and turned the page to the next chapter entitled: Processing Your First Yarn. And then I saw this heading: Setting the Twist. "What? You have to set the twist? No wonder!" So, I respun my sad little bit of yarn, soaked it and let it dry.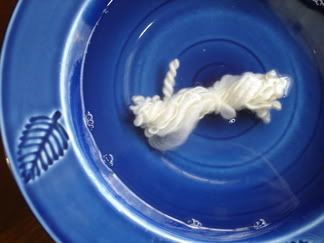 This is what I got...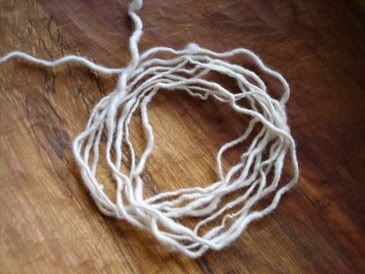 Now that's better, but I still have a lot to learn.