Have you noticed the new look here at Wool Windings? The biggest change is the new template. I was craving some color, but wanted to keep the clean simple look of the one I had before. I think this one works well. I enlarged the fonts to make it easier to read, because my eyes aren't as young as they used to be.
There are also two new buttons on my side bar:
007 Snap a Dozen Days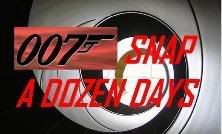 This is a photography group I've joined. The idea is to take a picture(s) for the current month and write something about what that month means to you. At the end of 2
007
,
you will have a collection of twelve photos or sets of photos that represent the year. If all goes well, I'll have my January picture up next week.
Green Sock Knitalong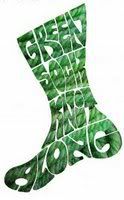 It just made sense to join this group, since I already have a green sock on the needles.
In other news, I'm still trying to finish
Steam
. I'm at the halfway point.
Virginia is patiently waiting in her travel bag for me to finish, but I know that won't last. Maybe I should join
this group
just to keep her happy.