Two down, one to go.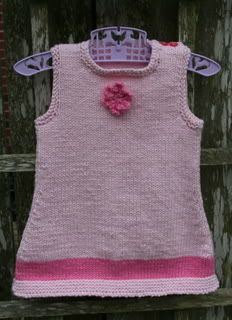 Pattern:
Amelie Dress from
Natural Knits for Babies and Moms
by Louisa Harding
Yarn:
Bernat Cotton Tots, 100% Cotton
Main Color:
Pretty in Pink
Contrasting Color:
Strawberry
Needles:
US 4 and 5
Size:
Up to 6 months
Knitting Time:
4 days
As you can see, this dress is very similar in styling to the
vest
I just made from the same book.
Buttons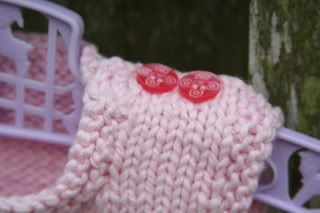 Vent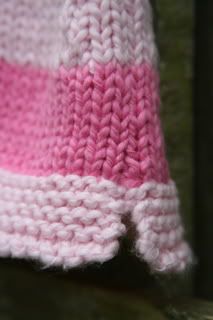 Flower Embellishment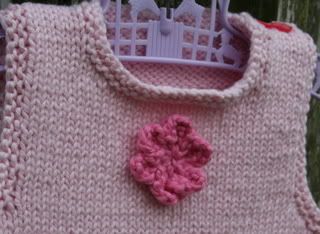 The flower was extremely easy to make, not fiddly like some I've tried. It consists of only two rows of stitches: a cast on row and a bind off row. The sample dress in the book is embellished with several flowers, but I went with the theory of less is more.
The next baby gift will also be for a girl. I have a sweet little
Debbie Bliss dress
in mind, but I'm tempted to knit one of the
stuffed animals
(scroll down for picture) from
Natural Knits
instead.