I'm married to a fisherman.
He would fish every day if he could.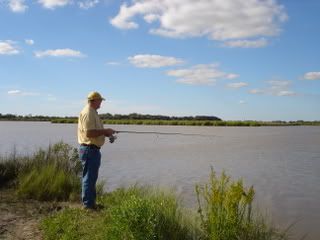 Fishing makes him happy.
Hand knit socks make him happy too.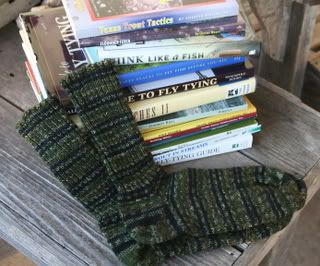 Perhaps this pair will become his "lucky" fishing socks. However, I've been told luck has little to do with it.
JOHN'S GREEN SOCKS FOR THE
GREEN SOCK KNITALONG
Pattern:
2x2 ribbed leg, short row heels and toes, worked on 76 stitches
Yarn:
Online Supersocke 100, 75% Wool, 25% Nylon
Color:
0890
Needles:
US 1 dpns
By the way, I just took a count of all the socks I've made since I learned to knit and this is pair number 12.