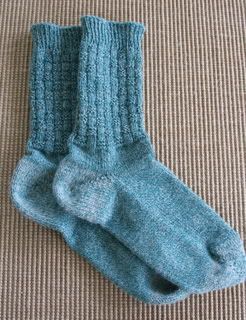 Another pair finished brings my total number of hand-knitted socks to 15.
Stitch Pattern:
Basket weave rib worked on 64 stitches, short-row heels and toes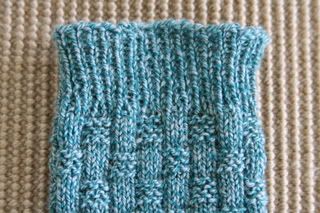 Pattern Book:
Sensational Knitted Socks
Yarn:
JaWoll Cotton Superwash (49% wool, 35% cotton, 16% nylon)
Color:
8872
Needles:
US 1 DPNs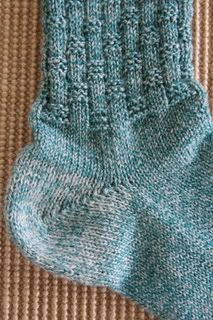 Each ball of JaWoll sock yarn comes with a spool of reinforcement thread. I've never thought it necessary to reinforce the heels and toes of socks, but since it was included, I used it. It created a nice tight fabric that should wear well.
The next pair of summer socks is already on the needles. More on those later.