007 Snap a Dozen Days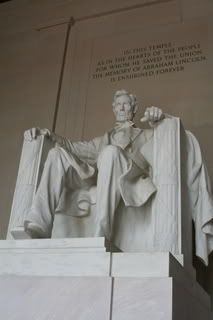 The Lincoln Memorial
Washington D.C.
July is the month the United States celebrates its independence. Last week we found time to drive from Baltimore to Washington D.C. to see some of the sights associated with our country and the freedom we celebrate. We were limited to only three hours, so we parked on a street near the
National Mall
and started our tour with a visit to the Lincoln Memorial. Designed to resemble a classical temple, it is a quiet and reverent place.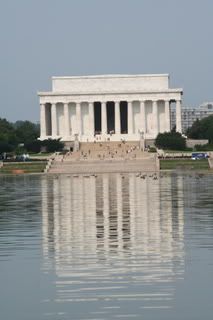 The Washington Monument is visible from all parts of the park, but the most common view is from the steps of the Lincoln Memorial across the reflecting pool. The Capitol Building can be seen in the distance.
Next we walked to the Vietnam Veterans War Memorial. The wall of names reminds us that the cost of freedom is great.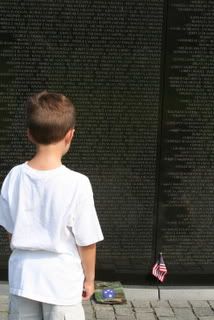 At the opposite end of the reflecting pool is the World War II Memorial.
The Freedom Wall contains 4048 gold stars, each one representing approximately 100 American lives lost during the war.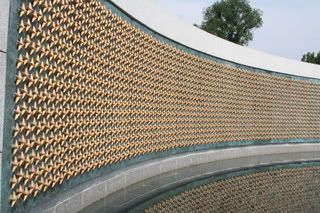 Walking a little farther, we came to the base of the Washington Monument.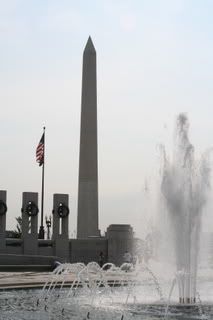 You can go to the top, but we didn't have time. From the ground you see the Jefferson Memorial on one side...
...and the White House on the other.
Soon it was time to leave, so we headed back to the car. It was a quick tour, but we made the most of it.