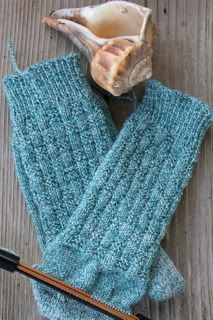 Basket Weave Rib Socks
JaWoll Cotton
8872
I still work on them occasionally. They were started way back in May on our camping trip at Matagorda Beach. I think I will actually finish them this week, because I just acquired a few skeins of motivation.
Online Supersocke Cotton
Beach - Color
945, 946, 948
More summer socks to come!