I have one last finished object of 2007 to share.
For My Sister's Birthday
Calorimetry
Yarn: 2-ply Handspun Worsted Weight
Needles: US 7
Changes:
-Cast on 96 stitches.
-Worked Row 5 eleven times.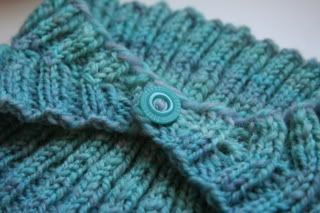 I bought a jar of old buttons in an antique store a few years ago. In it were several of these turquoise colored buttons. It's a good match.
Now, on to something new for 2008.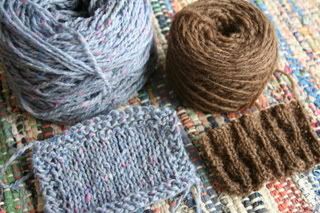 Swatches for Two Possible Projects