To say Utah is beautiful is an understatement at best.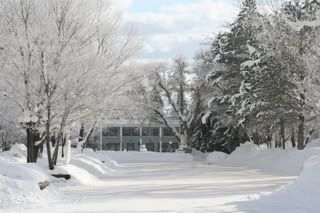 We arrived on Monday and are staying at
Homestead Resort
in Midway. There's been lots of snow here this winter, judging from the accumulation. You know it's bad when you have to shovel the roof.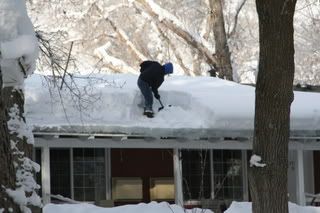 Even though it's freezing, it too beautiful to stay indoors. So bundled up in my warmest wool handknits, I ventured out this morning to take pictures and experience the magical Winter Wonderland.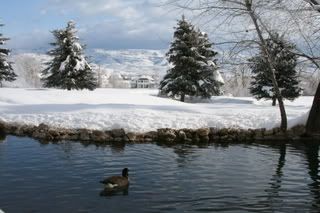 If I lived here, I would knit lots of sweaters and fewer frivolous knits.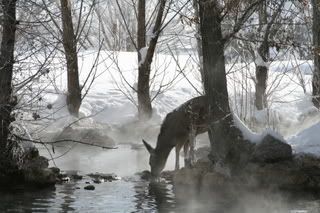 And of course, always have a pair of warm wool socks on the needles.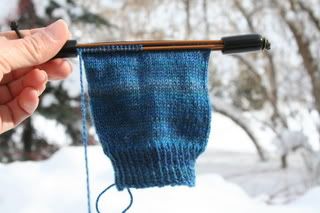 Started on the flight over, using Trekking XXL in a gorgeous deep blue (#77).