Today is our last day in Utah. We fly home tomorrow.
I wasn't sure I'd be able to visit the yarn shops in Salt Lake City this trip, but as it's working out, I've had a chance to go to several.
Stopped in at
Black Sheep Wool Co.
on our first day here while John met with his boss at the office. And even though I didn't really "need" any yarn, I bought some anyway.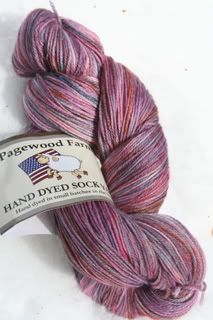 Found this new-to-me sock yarn by Pagewood Farm. I think it will work well for
Monkey Socks
.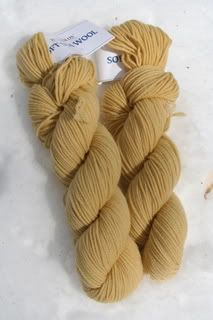 A helpful employee made sure I didn't overlook this Soft Sea Wool. I've heard so many good things about it, I had to get some to try.
And I picked up several colors of worsted weight wool to have on hand for practicing stranded knitting. Perhaps they will become a hat or a pair of mittens.
Yesterday, John had to go back to the office. So while he was there, I drove over to
Three Wishes
and then after I picked him up, we stopped at
The Wool Cabin
. There was more yarn purchased, but I'll save that for later.
Have a great weekend, everyone. Next time I'll be blogging from Texas, where it's sure to be warmer.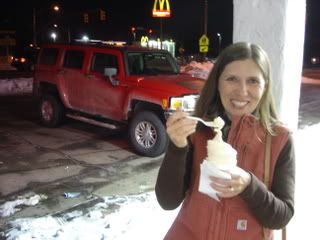 I'll miss our nightly treat of Carolyn's Frozen Yogurt, but not the freezing temperatures.