A few of my favorite photos from Saturday's kayak trip.
Paul (John's brother) demonstrates the stability of a sit-on-top kayak and the usefulness of a milk crate.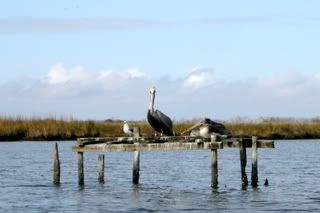 Pelicans and gulls at McNab Lake.
Shore to explore at McNab.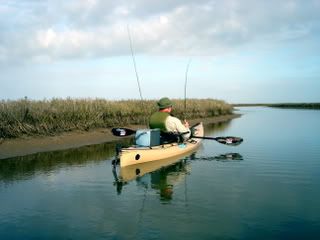 Peaceful paddle on Rawlings Cut.
Fishing East Matagorda Bay.
A beautiful way to end the day.
It was a full day of paddling. We launched at 10:00 and paddled for about a mile to get to McNab Lake. Spent most of the morning there, returning to the launch site by 1:30. Grabbed a bite to eat at
Spoonbills
and then decided to paddle to East Matagorda Bay by way of Rawlings Cut. It was about 3:00 by then and we paddled until dark. I fully expected to be sore the next day, but surprisingly was not. My arms felt used, but no more so than they do after a marathon knitting session. Could it be that knitting has conditioned me for kayaking?
I had hopes of finishing my second sock before this trip.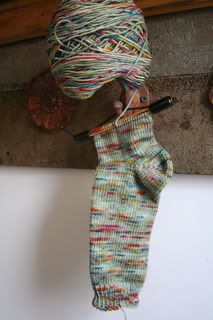 I came real close.