Well, it wasn't raining and it wasn't quite as windy, but it was dark and cloudy as we started out. Stayed that way for most of the drive across Vermont. As we drove through the higher elevations we saw more fall color in the trees. We left the interstate at Sharon, I think, and got on a smaller highway that took us to Woodstock. It was a good idea.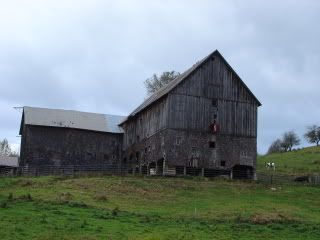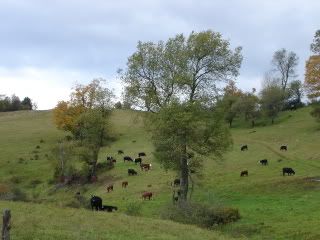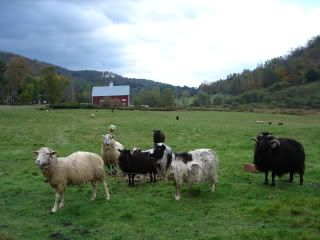 Next time we're out this way I hope we can stay longer. After a while we realized we needed to quit stopping and just get to the airport before we missed our flight. It was torture when we drove over the
Quechee Gorge
and couldn't stop.
Made it to the airport in time for out flight. Flying time is good for knitting and I knitted on the sock. Hit a little snag though.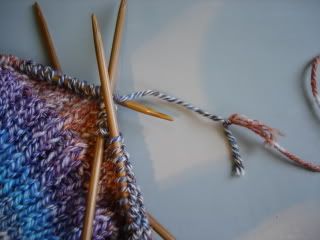 Don't you hate that! I wanted this sock to match the first one so I had to search for the right color sequence to continue. Discovered the yarn manufacturer joined this in the reverse sequence, so I had to re-wind the yarn. How frustrating. But finally I got it right and I think the stripes match.
Thanks for joining me on this trip. Believe it or not, we're leaving in a few minutes for the airport to fly to Salt Lake City. At least we had one night at home. I'll leave you with this picture of the last light in the sky as we made our descent into Houston.
The end.