It feels so good to finally be knitting on
this cardigan
. Look at the progress! In about the same amount of time it took to knit
these little booties
, I've worked through one of skein of yarn and have completed the yoke. The yarn I'm using is Berroco Ultra Alpaca (50% Alpaca, 50% Wool). Very soft and nice to work with.
As promised, here's what I bought at
The Yarn Garden Knit Shop
in Lawrenceville, Georgia: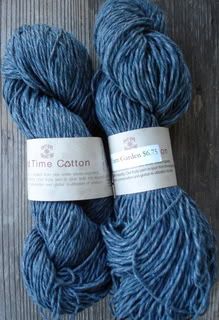 Two hanks of 2nd Time Cotton, a recycled fiber that is 75% cotton, 25% acrylic. The best part was that it was on sale for 60% off. Great deal!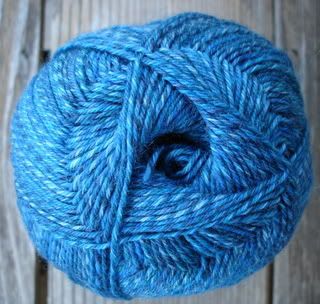 I couldn't resist this lovely blue color (#77) of Trekking XXL. One of the ladies in the shop is using it for a pair of socks and she said it knits into a very subtle striping pattern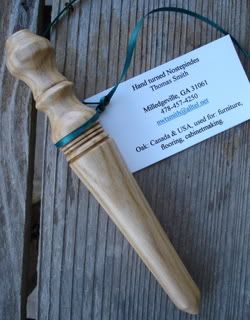 This is my favorite purchase. A hand turned nostepinde made by Thomas Smith of Milledgeville, Georgia. I now own three hand crafted nostepindes. A collection is born.