I finished my socks on our trip to Utah. It was probably all the air travel time that helped me get them done. Also I spent most of the this trip recovering from the previous one. Stayed in the hotel knitting and catching up on the computer.
Pattern:

Basic Crew Socks (2x2 ribbed leg, short row heels and toes, worked on 64 sts.)


Needles:

US 1 double points


Yarn:

Online Supersocke 100 (45% cotton, 40% wool, 15% polyester)


Knitting time:

Aug. 23 to Oct. 5
John and I always like to drive to Silver Lake when we're in Salt Lake City. Since this was a working trip with activities scheduled for the evening, the only time we could squeeze it in was yesterday morning before our flight. The weather was grey and overcast as it had been for most of the week, but even so, the lake was beautiful.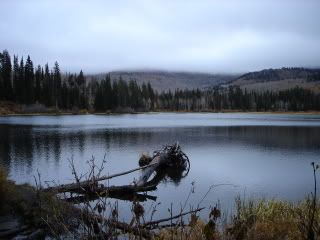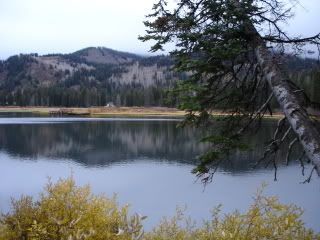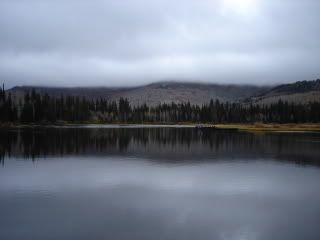 So what's a knitter to do when she finishes a pair of socks? Cast on another pair, of course.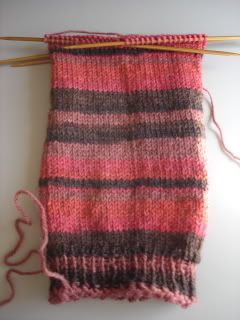 This is working up quickly, but isn't that the way it always goes with the first one?