John and I arrived in
Matagorda
yesterday afternoon with the travel trailer. I didn't expect to be able to use the Internet while we are here, but the
RV park
just added a wi-fi service and it seems to be working well, so I thought I'd check in.
After breakfast this morning, John headed out in the kayak for a little fishing and I walked down to the beach for shell seeking. I brought the camera and found some wildflowers along the way.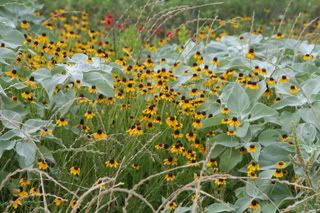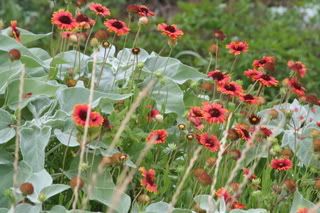 Took lots of other pictures too, but I'll save some of those until later. Waiting for John to return for lunch, then we plan to explore the area together. Think I'll check out a few knitting blogs while I'm waiting.