Spring is just beginning in Pennsylvania. The trees are budding out with leaves and blooms.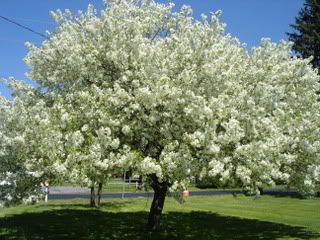 We drove many miles through beautiful farm country today staying off the Interstate as much as possible. I made sure our route took us by at least one fiber store.
Mad About Ewes
was a wonderful shop and I bought some fiber to add to my stash. Did you know there is no sales tax on yarn and fiber in Pennsylvania? Maybe I need to think about relocating.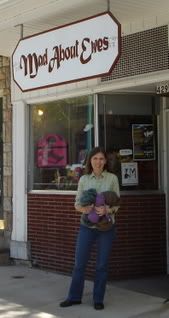 Later we stopped in
Bird-in-Hand
when we saw these sheep on an Amish farm. The owner said we could take pictures.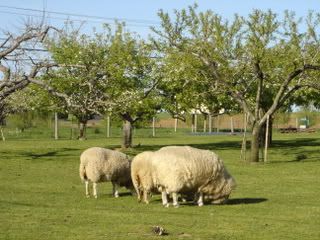 These woollies could use a haircut.
Tomorrow it's back on the plane. I'll be knitting the sock again, eating a snack and enjoying the view.
Next destination is Tulsa, but first we have to fly back to Houston and wait several hours. Scheduling air travel can be crazy sometimes.