My favorite place to knit is on a plane. I find it to a good place to concentrate. I like that someone brings you a snack. And, the view is always spectacular.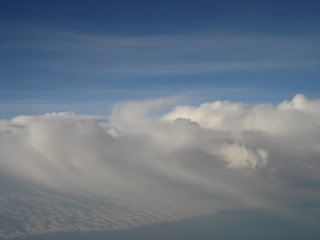 I'm working on a pair of socks that is based on
this pattern
. The yarn is Panda Wool: a blend of bamboo, wool and nylon. It's my first time to use this blend. So far I like it. I'll be able to give a more detailed opinion when the socks are finished and I wear them a few times.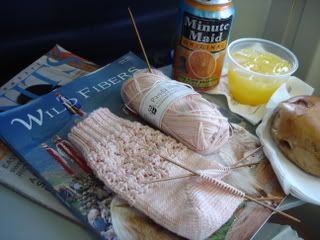 This flight is the first of four this week. First stop, Pennsylvania.