My knitting and relaxing spot this weekend is just outside the travel trailer at Matagorda Bay RV Park. The Colorado River is our view and the Gulf of Mexico is just a short walk away.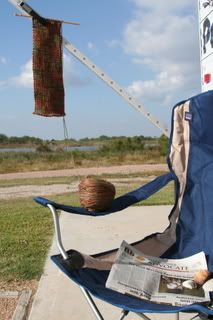 I brought along My So Called Scarf to work on, but have discovered that socks make better outdoor knitting.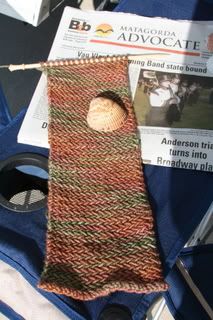 I have more to share, but the Internet connection is not cooperating so it will have to wait until Monday.
Have a great weekend!