I was the shopper and John was the photographer. I didn't pass up the
Brooks Farm Yarn
booth. How could I? Look at all the sock yarn!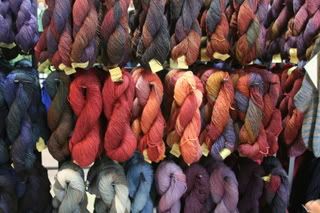 I finally got to meet Amy and Laurie in person. They were taking a yarn dyeing class which I crashed to say hello.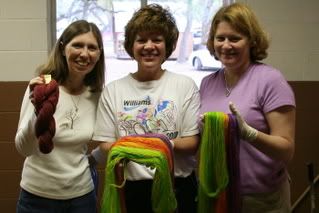 John was a good photographer.
Spinning
Weaving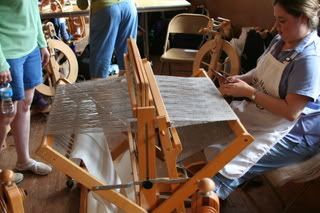 Rug Hooking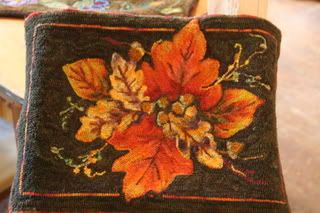 Lace Making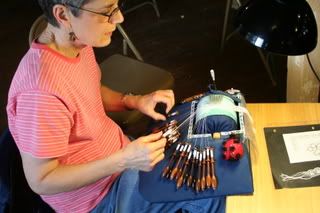 Animals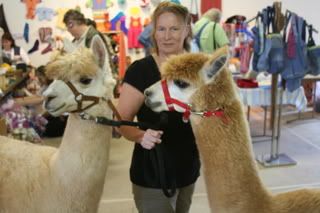 Wool
Yarn
And I was a good shopper.
Wool and Handmade Spindle from
Les Trois Amies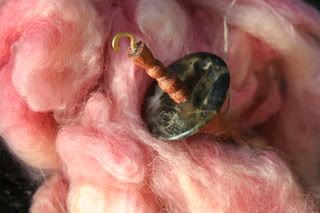 Brooks Farm Yarn Acero and 1" Set Gauge (Les Trois Amies)
Kid 'n Ewe wasn't the only thing we did while we were in the Texas Hill Country, but that's another post.