Arrived in San Antonio late yesterday afternoon. We're staying
here
, a beautiful old hotel that some say is
haunted
. I've not run into any ghosts...yet. Having to get used to the sights and sounds of the city.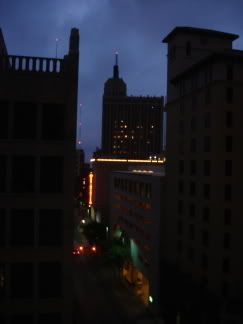 Nothing but large buildings for our view and the sound of loud city buses constantly in the background.
Over the weekend, I knit these...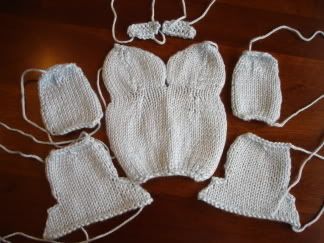 which when sewn together became this cute teddy.
From the book
The Knitted Teddy Bear
. To be donated to
The Preemie Project
.