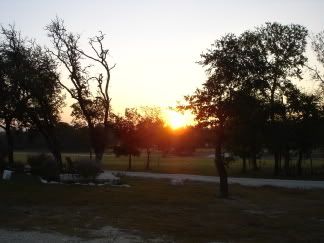 Hope you are having a good day. This sunrise began our morning on the last day of our stay at
Feathered Horse Ranch
. We were up early, stowing things away and hitching up the trailer. Our stay here was a good one, despite the circumstances.
The last hat to show you is called,
Lace Baby Beenie
. I followed the pattern as directed and ended up with a hat for a 9-11 lb baby. Sounds big for
The Preemie Project
, but not every baby in the NICU is a preemie. We need a few large sizes too, so this one will be okay.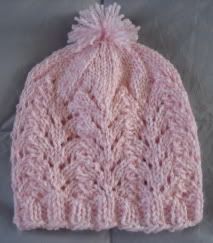 And, for anyone keeping track of Needville High School football...Needville 28, Huffman-Hargrave 23. It was a good game! Next week starts district competition. That's when it really counts.
Ps. I'll be out of town for a few days. Will post if I'm able.