We were in Palacios, Texas on Saturday to watch Needville High School perform their play for the UIL One Act Play Competition. Palacios is a small town on Matagorda Bay about an 1 1/2 hours from my house. The Texas Hill Country is famous for it's fields of wildflowers this time of year. Though this is not the Hill County, we were able to find a few flowers in bloom.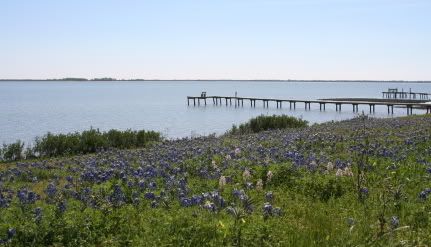 The bluebonnet is the state flower of Texas and one of my favorites.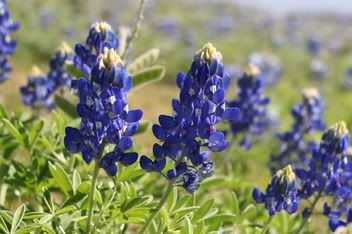 By the way, Needville's performance of
The Night Thoreau Spent In Jail
was awesome! Of course, I could be biased since my son is in the play, but the judge agreed too and advanced it to the next competition. Congratulations to the cast and crew!