It was a real treat to have both of our children home for a visit at the same time!
Robyn arrived on Thursday night. Her husband, James, was not able to come because of work and we missed him very much.
On Friday we decided to go for a walk at
Brazos Bend State Park
. We didn't get very far down the trail before we were stopped by the growl of a mama alligator defending her babies. The growl sounds a little bit like a tiger. Very frightening! Robyn and I stayed
way
back, but John got close enough for pictures. Check out this short
video
he made. It includes a recording of an alligator growl he found on the Internet.
Matt and his girlfriend, Carly, arrived late on Friday night. It was her first visit to Needville and we were very excited to welcome her to our home.
After lunch on Saturday we went to Matagorda Beach. The weather were perfect and we all had a great time there.
Robyn searched for shells.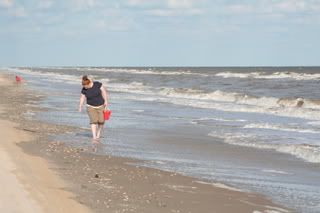 And Matt and Carly had fun with creative photography.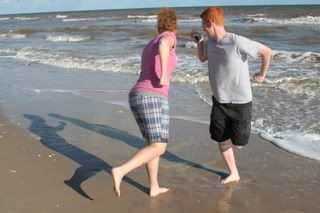 There was an attempt at kite flying, but I don't think the kites we had were designed well for strong wind.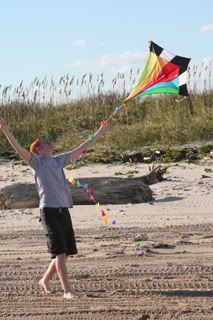 On the way out, our truck got stuck in the sand. Luckily we were rescued by the Texas A&M Surf Club. A big group of them helped push us out. Time to think about getting a 4x4.
It was wonderful to have everyone together at church on Sunday. My sister even drove over to be with us. Later that afternoon Robyn had to go home. We hated to say goodbye.
On Monday we drove into Houston to show Carly some of the city. This is the
Williams Tower
where John works.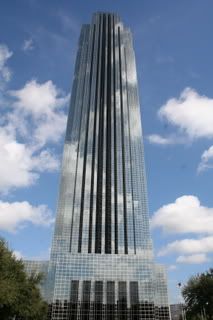 Opposite the tower is the
Water Wall
. It's a very popular spot to take pictures.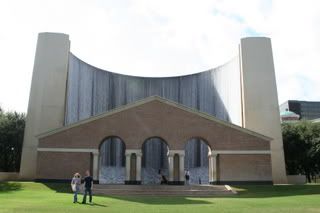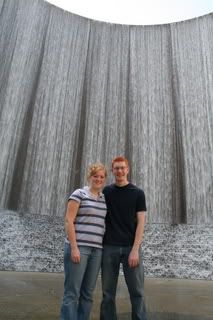 Later in the afternoon, we went to Brazos Bend. We did not see the mama alligator this time, but we noticed there was a barrier erected where we had seen her on Friday and warning sign posted. We saw lots of other gators though. So many, in fact, that we lost count.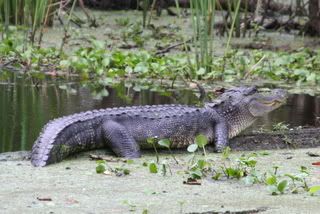 It's very quiet in the house now that everyone has gone. It's just the two of us again.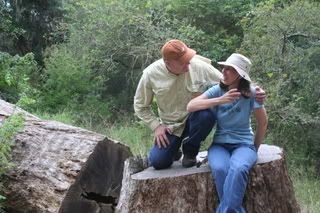 As for knitting, there was opportunity to work on the sock now and then. Here's how it looked on Saturday.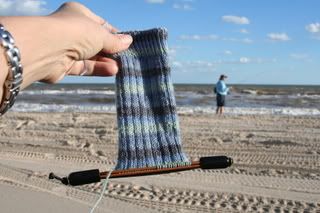 And here's how it looked yesterday right after Matt and Carly left to go back to
OC
.
The design of the shell I found reminded me of the ribbing in this sock.