This week I've been focusing all my attention on getting the house in order: cleaning, updating, rearranging. Through the process, I've noticed it's the little things that make me happy.
A fresh new curtain in the guest room.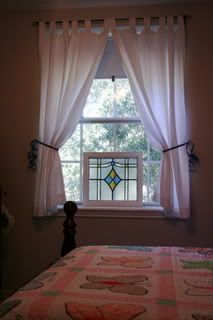 Blue glass bottles in the window.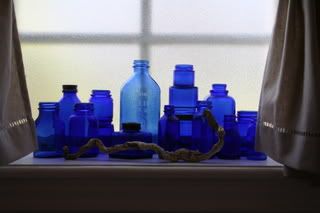 Sundial shells I picked up on the beach.
And the knowledge that in a week or two when all this housework is done, I can get back to knitting and spinning.
What little things around your house make you smile?