It must be Monday, because there's a picture of a sock at the beach on my blog. The second of the pair is very close to being finished.
Socks at Sunset
Matagorda Beach is a little different each week we go there. This week the sand was very soft and I'm sure we would have gotten stuck driving on it if we hadn't been in our new-to-us Jeep Liberty 4x4.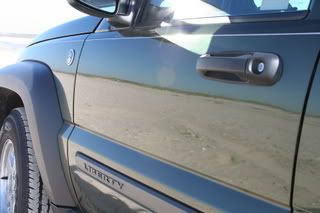 Dunes Reflected
The weather was gorgeous! It was cooler than last week, but still warm enough for shorts.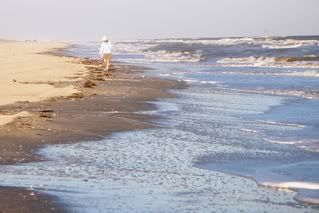 Shell Seeker
The only problem was that my ears began to ache from the cool breeze blowing across them. I hadn't brought a warm hat with me so I took a pair of clean wool hiking socks I had in my bag and used them as earmuffs. Now, isn't that attractive?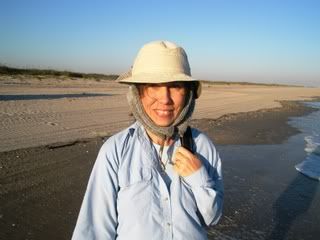 Function Over Fashion
I think it's time to knit some headbands just for the beach!