BEFORE CLEANING
How did it get this bad?
AFTER CLEANING
Much better.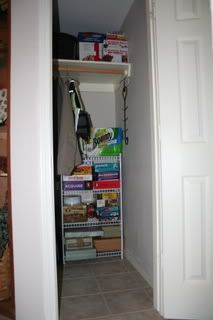 BEFORE FELTING
AFTER FELTING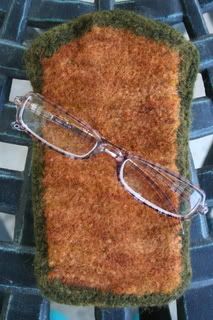 Pattern: Eyeglass Case from
Felted Knits
Yarn: Araucania Nature Wool
Needles: US 10 circular
I like the way this turned out. The fabric is nice and sturdy, but the size is larger than I need for my reading glasses. It's better suited for sunglasses, I think, so I'll give it to John. I promised him a case a long time ago.
I found some free patterns for felted eyeglass patterns that I may try next time:
Horizontal Design with Flap
Veritcal Design with Flap
Wet Felted Case