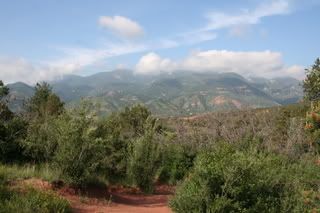 The weather was better this morning, so after dropping John off for his meeting, I headed to Garden of the Gods. I decided to hike up to Siamese Twins.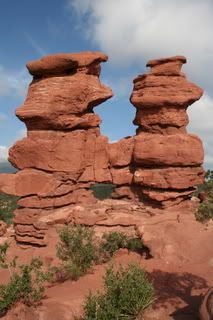 Siamese Twins
This rock formation has a unique window from which to view Pikes Peak.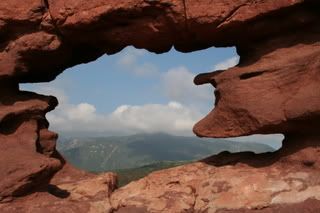 It's a very popular spot to pose for a photo and makes a nice backdrop for a sock in progress.
See, I have been knitting a little.