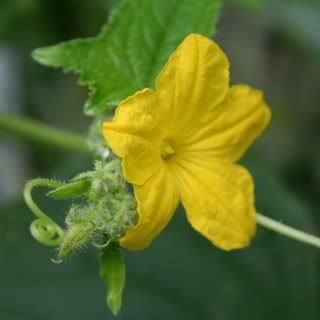 Cucumber Blossom
Kim
came up with
the idea
to share photos of flowers on Fridays and I decided to join her. Each Friday this summer you can expect to see a flower picture posted here and maybe a little information about it.
Cucumber blossoms are not the showiest of flowers, but they are quite nice up-close. Our garden is loaded with them right now.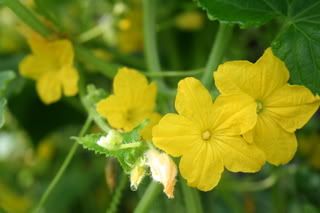 In order for the flower to develop into fruit, pollen must be carried from the male flower to the female flower. The bees have been doing their job and we are enjoying homegrown cucumbers every day.