Saturday was
World Wide Knit in Public Day
. As it turned out, I had a chance to do a little public knitting while waiting for John to get his hair cut.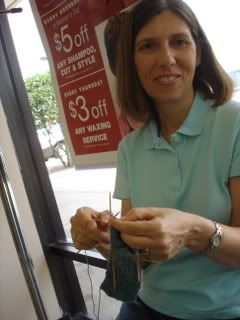 I worked on socks which is my take-along knitting. I keep them packed in my bag and ready to go, just in case.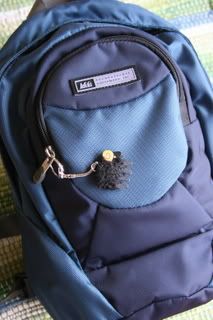 I found this small backpack at
REI
last year for about $20. It has turned out to be the perfect knitting bag: tiny in size, but roomy enough for yarn, needles, snacks, pattern books, magazines, etc.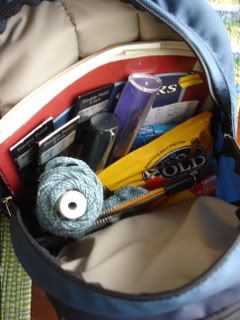 I've been known to really load it up for a flight out of town. The zippers assure that nothing will accidentally fall out when stowed under the airplane seat. And, the outer zippered pocket is perfect for small gadgets like scissors, retractable tape measure, row counter and things like that. The light colored interior is a bonus, making it easy to see what's inside. I love this bag!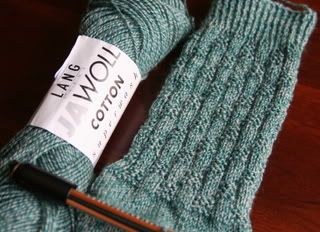 The socks I'm working on are the basket weave rib pattern from Sensational Knitted Socks. However, I decided not to carry the stitch pattern down the foot, but to knit stockinette instead. And for the heel, I'm using my favorite short row technique:
Priscilla A. Gibson-Roberts style
. I'm all in favor of mindless knitting, especially when it comes to socks.